So I'm probably jumping aboard this bandwagon far too late, but this beauty blog inspired me to do the following post! Seemed like a bit of fun, so let's get into it!
1. GREED - What is your most inexpensive beauty item? What is your more expensive?
This actually took a bit of pondering, unfortunately in NZ we are not blessed with cheap drugstore make-up. Even our low

end crappy make-up that nobody should be buying is STILL expensive. So I would have to say my most inexpensive beauty item is a blusher I bought for NZD$3 from a store that imports things from Japan. It was a really pretty peachy colour, and the pigmentat

ion was intense!
My most expensive beauty item is was definitely my GHD hair straightener. At the time I purchased it, I believe I payed close to NZD$300! Man! Tha

t's a lot of money!
GHD Hair Straightene

r
2. WRATH - What beauty products do you have a love/hate relationship with?
I have a pretty big love/hate relationship with bronzers. When I bought my first ever bronzer (it was a LE Mac), I thought the colour was exactly right for me, and that reason I looked a bit orange was because I just wasn't applying it right. After a while I finally came to terms with the fact that my face wasn't ever an orange colour, though sometimes I tended to look a bit yellow-y, and I finally sold off the bronzer to some other lucky girl. Since then I've purchased NARS' Laguna bronzer and Chanel's Soleil Tan De Chanel Bronzing Makeup Base. Both are amazing products, but in unskilled hands such as mine, the rest can turn out horrible. I am yet to learn how to make the products look amazing on me.
NARS Laguna Bronzer
Chanel Soleil Tan De Chanel
3. GLUTTONY - What are your most delicious beauty products?
I have been in love with the Elizabeth Arden Green Tea Honey Drops Body Cream for the last 4 years. It's the most refreshing scent, and it just lingers, so you don't even have to wear perfume because you smell like the moisturiser the whole day! It is definitely one of my most delicious beauty products. My other super scrummy beauty product would have to be Korres Japanese Rose Body Butter, which I discovered this summer. I absolutely adore it, I even have the shower gel. Such a wonderful fruity, rose type of scent!
Elizabeth Arden Green Tea Honey Drops
Korres Japanese Rose Body Butt

er
4. SLOTH - What beauty products do you neglect due to laziness?
I actually neglect a lot of my beauty products due to laziness. But the ones I neglect the most would have to be: foundation, night cream, eye cream and lipsticks. I just cannot be bothered doing my make-up in the morning because I'd rather sleep in longer and have to do everything in a rush. Obviously this doesn't leave much room for my beauty routine, so I usually only manage a swipe of the mascara and a sweep of blush, and maybe some highlighter. Laz

yyyyy!
It's frustrating that I'm not a morning person because I'd love to make myself look good like the other beauty guru's out ther

e.

I really would love to be able to put on eyeshadow in the morning, and make sure my hair is tamed and beautiful. Alas, my nature does not allow it and I am always left looking a little bedraggled and unkempt. I like to pretend that I'm just too wild to be tamed, which explains the na

ture of my appearance

.
5. PRIDE - What beauty products give you the most self confidence?
Lash extensions, perfume and fake tan! I was obsessed with getting my lash extensions done for a while

.

I used to re

ceive

so many compliments from people about them, they really made my eyes pop out, and I always felt so good because even if I didn't wear make-up I knew that part of my face people most looked at was looking good.
Whenever I wear a nice perfume, I feel a little bit more put together, and depending on the perfume, I feel more sophisticated, pretty, etc.
And getting some colour on me does wonders, I wish I could afford to fake tan all the time! Or just be magically tan for the rest of my life...
Fake Tan...(or Real Tan)


Eyelash Extensions
Viktor & Rolf Flowerbomb Perfume
6. LUST - What attributes do you find the most attractive in the opposite sex?
Intelligence, a sense of humour, being confident and productive, being gentle

and kind

.
7. ENVY -
What item would you most like to receive as a gift?
How realistic are we being here? Because if we're talking on a big scale, I'd really like a beautiful platinum diamond ring that came with a beautiful house somewhere warm, and a good income :P
But if we're talking real, I would really like a new hair straightener! My old

GHD finally gave out after 5 years.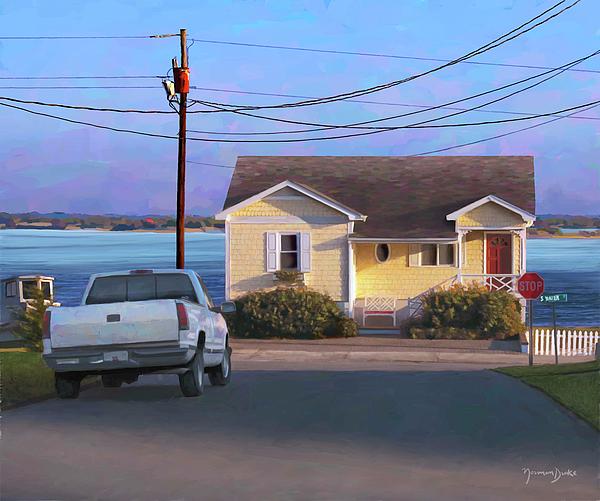 House

By The Sea
Karmin Hair Straightener
Hope you all enjoyed reading about my beauty sins! I would love to hear what your ones are, or if you've done the following tag, link me to your blog so I can have a squiz at your answe

rs! :)